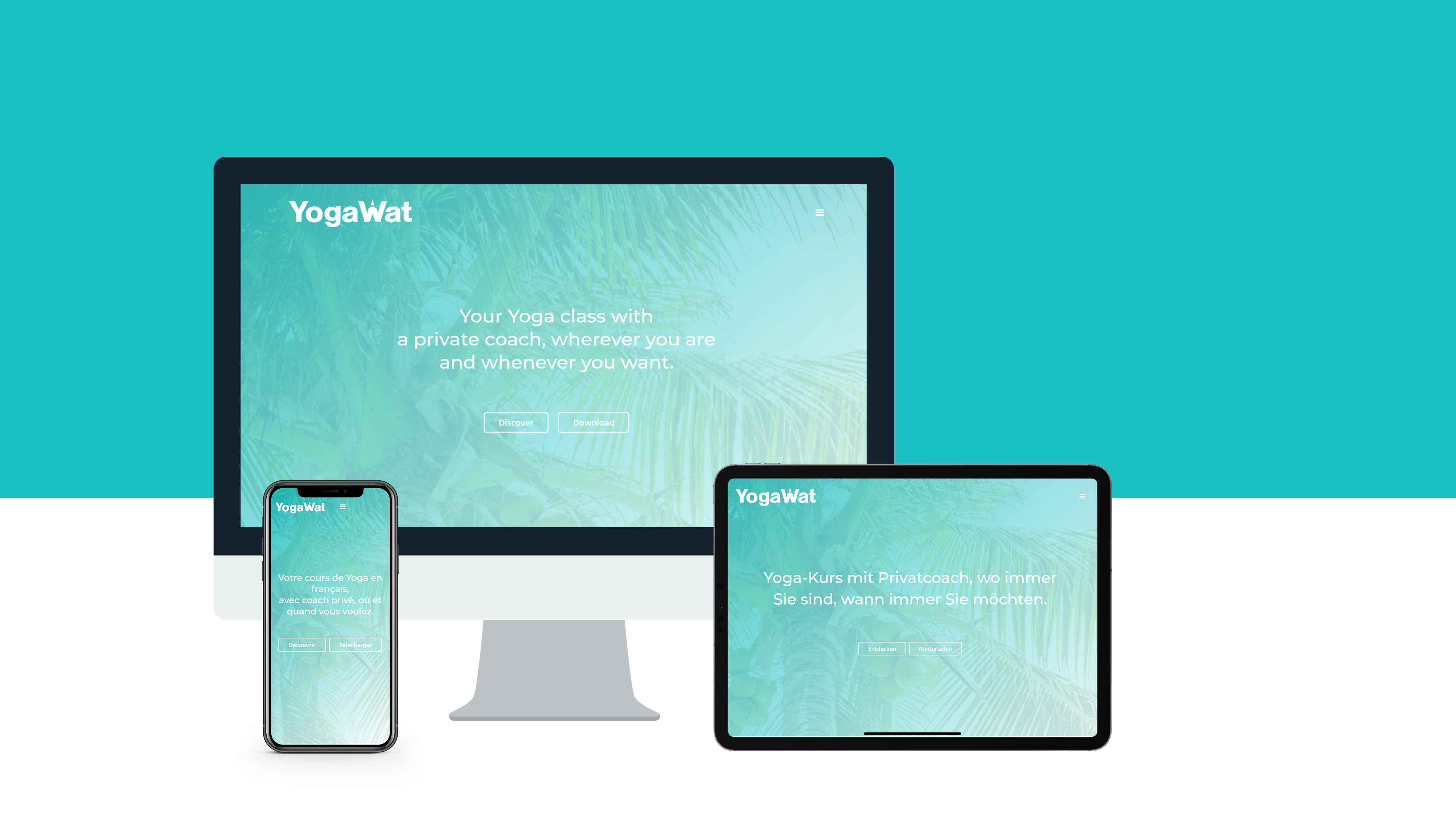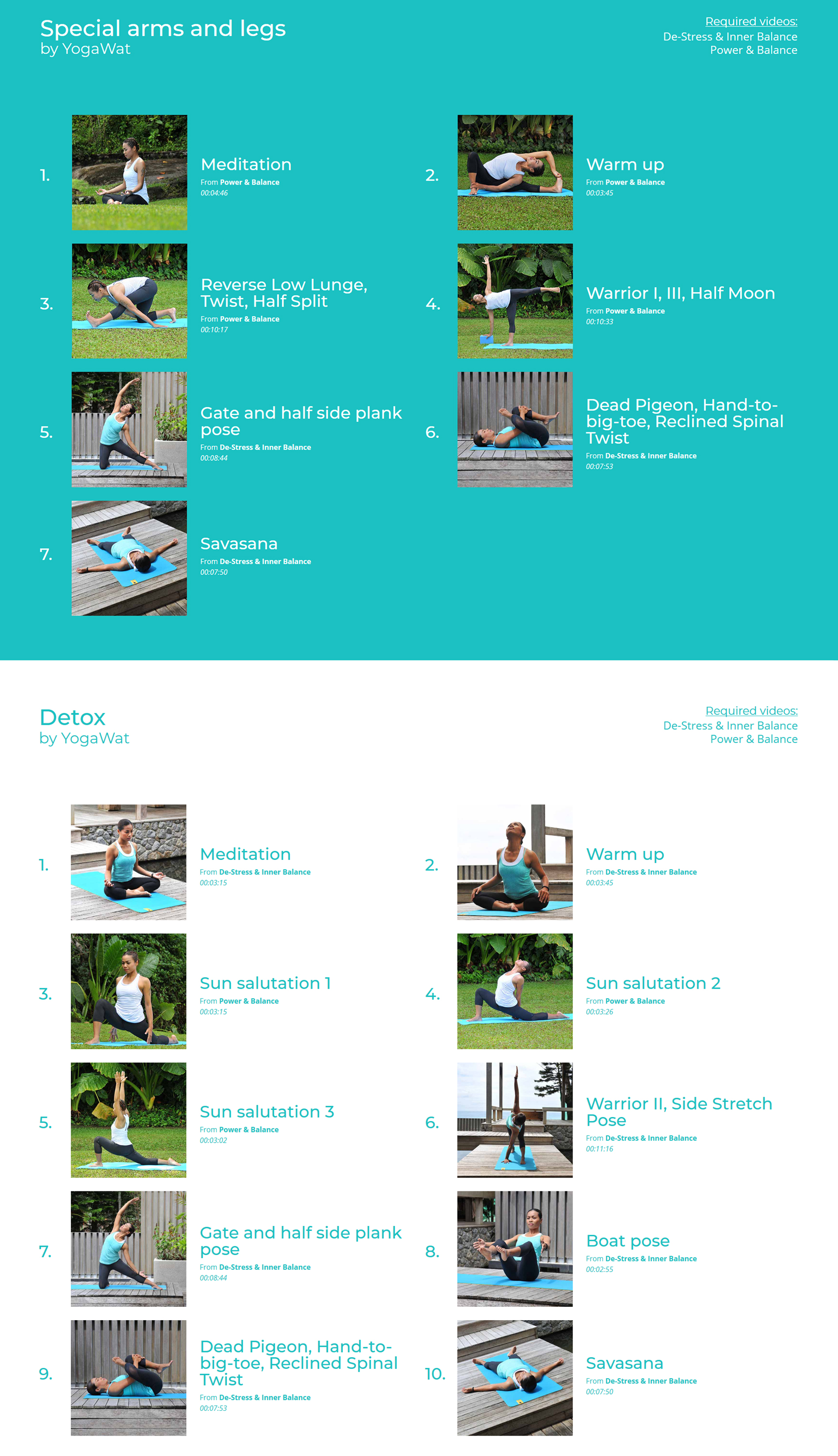 Overview of the « My program » page
For several months, we have been actively working on the design of a new website.
New features
On this website you will find a new page:
My program
with proposals of different kind of personal programs which you may create in the application YogaWat by mixing all the videos.
New design
We strive to provide our users with the best interface and intuitiveness as possible. For this we use blue and white to standardize YogaWat.
Improved safety and prevention
On the new YogaWat website, we have used newer and better security methods. We have also improved the prevention of cookies and the privacy of our users.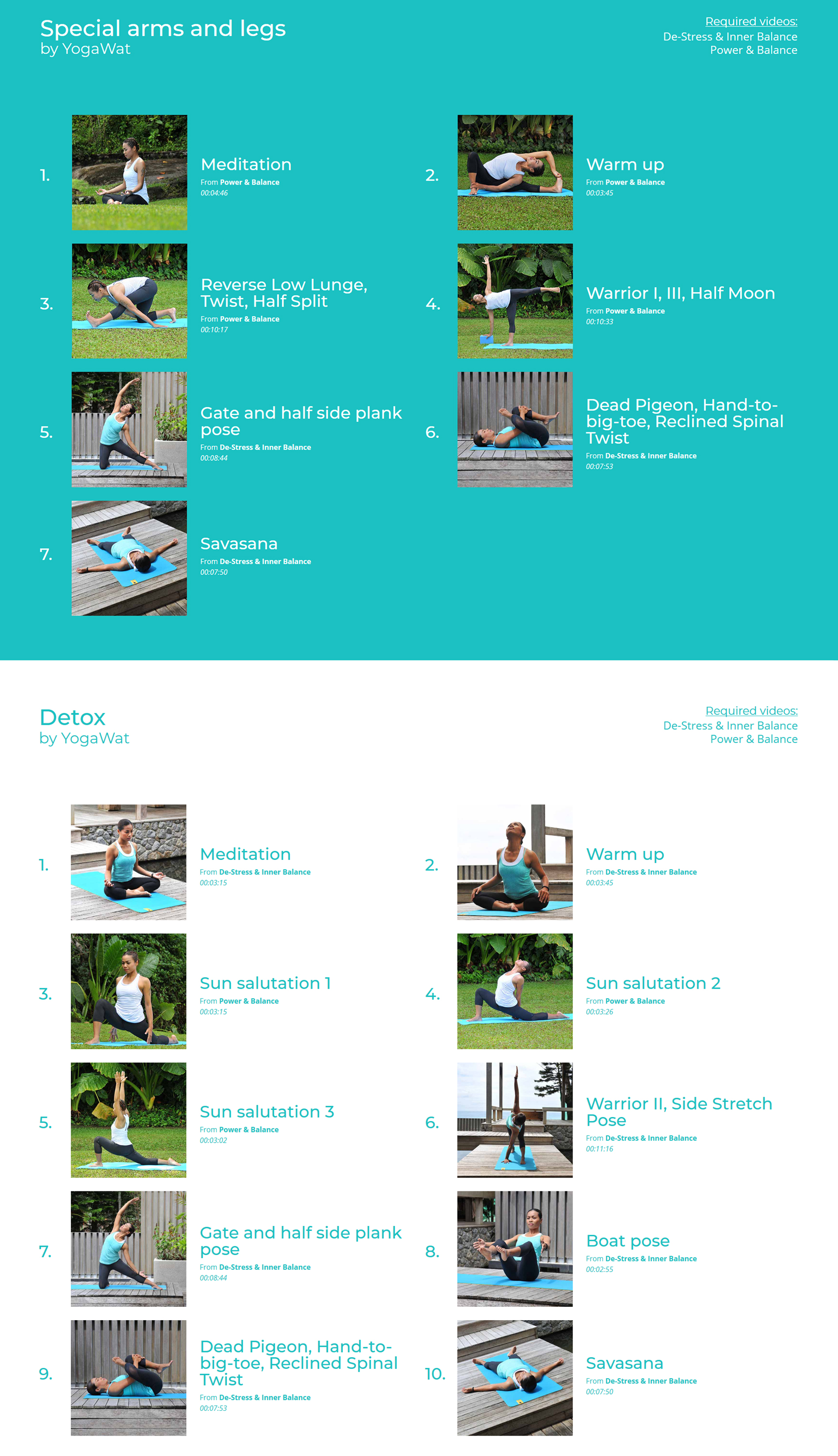 Aperçu de la page « Mon programme » en anglais